> / > general > food > recipes
---
Pickled Cucumbers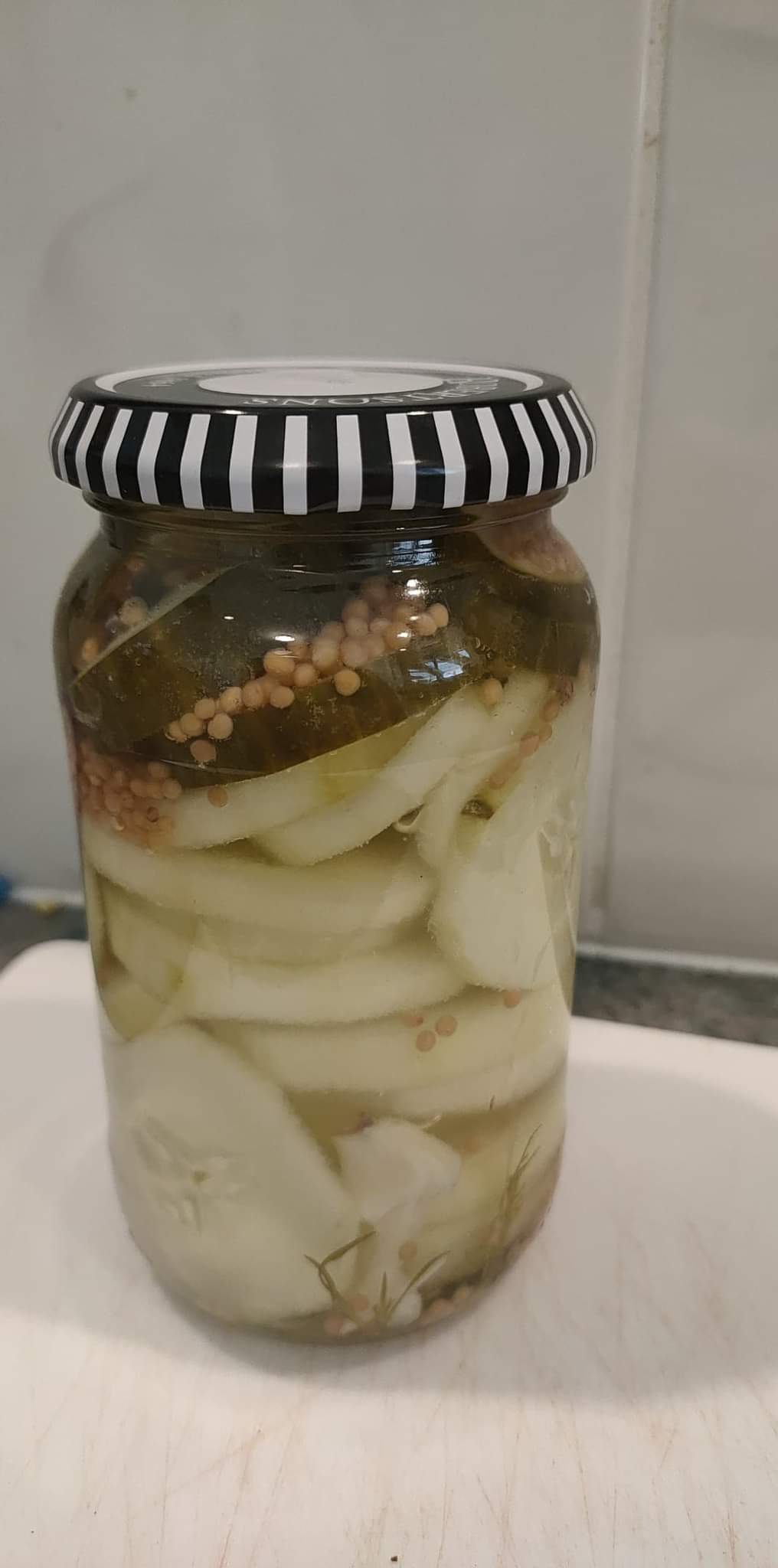 A finished jar of pickles.
Ingredients
1/4 cup salt
3 cups water
2 cups white vinegar
Enough cucumber to tightly pack your jars
1-2 cloves of garlic per jar, peeled and sort of squashed with the side of the knife to get the juices flowing
Sprig of dill per jar
Large pinch of mustard seeds
Preparation
Chop cucumbers into discs.
Pour boiling water over jars and lids in order to sterilise them.
Bring stock pot to rolling boil
Stuff cucumbers, dill, garlic cloves and mustard seeds into jars as tightly as possible. More tightly than you think is necessary.
Pour brine over the top leaving a centimeter or so gap above.
Use a spoon to pop air bubbles and pack cucmbers in.
Do a final wipe of the rims of the jars and lids.
Screw lids on.
Put jars in boiling stock pot and boil for 10 minutes
Extract jars from stock pot. All lids should be distended and then retract as it cools. Any jars with lids that still pop when cooled should go in the fridge.
Brine
3 cups water
2 cups vinegar
1/4 cup salt
Bring to the boil and dissolve salt.
Tags